Product Details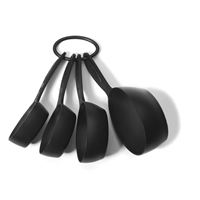 Cuisinart Measuring Cups (Set of 4)
(PRE-CTG-00-MC)
2,592 Points
The Cuisinart® Measuring Cups have a soft-grip thumb rest and ring for easy storage. Cup sizes include 1, 1/2, 1/3, and 1/4. Dishwasher Safe. Merchandise usually ships within one week of order.
Please log in to add this item to your shopping cart or wishlist.

My Account | Use Points | About the Program | Contact Us
© 2020 RewardsNOW, Inc. All rights reserved.