Product Details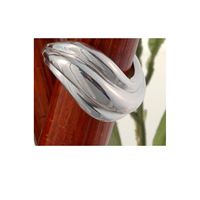 Lady's Sterling Silver Fashion Ring - Three Row Swirl Ring - Size 4
(PRE-D-1500039-4)
22,674 Points
**THIS IS A CUSTOM JEWLERY PIECE AND WILL TAKE SIX WEEKS TO MANUFACTURE AND SHIP. Inspired by nature and handcrafted by the artisans of Lester Lampert, each is a miniature sculpture for your hand. Size 4.
Please log in to add this item to your shopping cart or wishlist.

My Account | Use Points | About the Program | Contact Us
© 2020 RewardsNOW, Inc. All rights reserved.