Product Details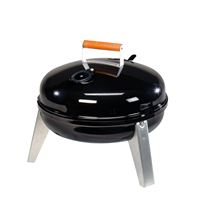 American Grills Lock N Go Portable Charcoal Grill Black
(PRE-D-20104111)
10,973 Points
Perfect for grilling on the go. 176 sq.in. Cooking space. Interlocking hood and bowl. Large wooden handle on lid. Double hood vents for ideal draft control. Heavy duty steel legs. Dimensions: 18"H x 19"W x 17"D. Merchandise usually ships within 10 business days of order.
Please log in to add this item to your shopping cart or wishlist.

My Account | Use Points | About the Program | Contact Us
© 2020 RewardsNOW, Inc. All rights reserved.