Product Details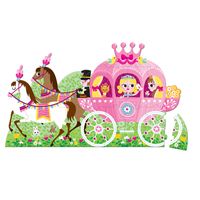 Janod Princess Coach Floor Puzzle
(PRE-D-J02818)
6,298 Points
Cinderella inspired puzzle graphic. 39 Large pieces. Includes a poster model to follow. Helps develop recognition skills. Shaped edges instead of traditional square. Dimensions: 39.4" x 23.6". Recommended ages 4-7 years. Merchandise usually ships within 10 business days of order.
Please log in to add this item to your shopping cart or wishlist.

My Account | Use Points | About the Program | Contact Us
© 2020 RewardsNOW, Inc. All rights reserved.