Product Details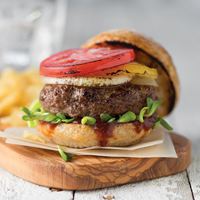 Omaha Steaks 4 (6 oz.) Brisket Burgers
(PRE-D-02429)
7,521 Points
When you''re looking for an alternative to a traditional burger... try our new Beefy Brisket Burger! This gourmet burger is made from 100% beef brisket and the bold, inviting flavor is one you''ll want to share with family and friends. This big, flavorful burger is sure to satisfy. Merchandise usually ships within 10 business days of order.
Please log in to add this item to your shopping cart or wishlist.

My Account | Use Points | About the Program | Contact Us
© 2020 RewardsNOW, Inc. All rights reserved.