Product Details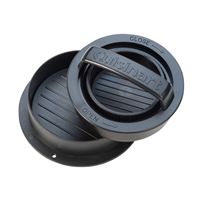 Cuisinart 3-In-1 Burger Press
(PRE-CSBP-100)
3,094 Points
The Cuisinart stuffed burger press is the ultimate 3-in-1 tool for burger making. Start by making amazing burgers stuffed with your favorite flavors in 3 easy steps. Just press, stuff press and you''re ready to cook. Or use the convenient slider insert to shape perfect sliders any time for a great snack. This press also works great to make regular burger patties up to 3/4 lb! So no matter what burger you are in the mood for the Cuisinart Stuffed Burger Press has you covered. Merchandise usually ships within one week of order.
Please log in to add this item to your shopping cart or wishlist.

My Account | Use Points | About the Program | Contact Us
© 2019 RewardsNOW, Inc. All rights reserved.