Product Details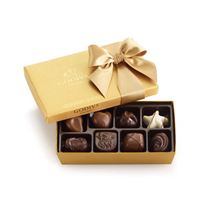 Godiva 8 pc Gold Ballotin
(PRE-D-75885)
4,034 Points
8 pc Gold Ballotin. Assorted milk, dark, and white chocolates. Includes: ganache, creams, caramels, and nuts.. Personalized ribbon available at additional cost.. Approx. weight:3.4 oz. Merchandise usually ships within 10 business days of order.
Please log in to add this item to your shopping cart or wishlist.

My Account | Use Points | About the Program | Contact Us
© 2020 RewardsNOW, Inc. All rights reserved.